3 Reasons to visit Another MOA-Ment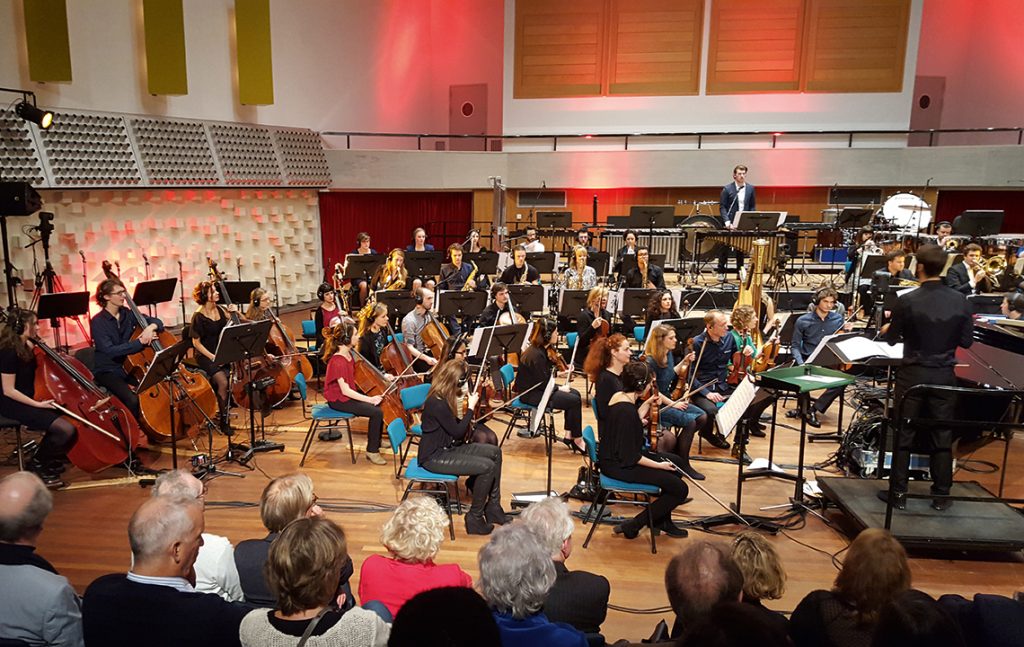 Listen to the students of the Metropole Academy at Friday, 14th October at 20.15 in Studio 1 at the MCO in Hilversum!
Experiencing the potential future musicians of the Metropole Orkest –  Students of the Metropole Academy, outstanding talents playing parts of the Quincy Proms, but also music from the collaboration of the Metropole Orkest with german producer Henrik Schwarz, arranged by the students.
Having the students of the Metropole Academy playing parts of the successful concert of the MO in London, creates the opportunity for the audience to hear a different, unique interpretation by young and enthusiastic students.
Visiting this concert allows the public to gain insight in the development progress of outstanding talented students from all over the world.
Tickets for this concert are available for 10€ per ticket, but the entrance is free for conservatorium students, as well as for anyone 18 years old and younger.
The Metropole Academy has been started by the Metropole Orkest in 2014 as initiative for the students at Dutch conservatoriums as addition to their education. In form of projects the Metropole Academy is an opportunity for outstanding talents, who are looking for a new and unique experience. During the Academy the students can gain a great diversification of qualifications and gather significant knowledge, which they can make use of in their future careers. This does primarily concern the artistically aspects, but also skills like organisation, planning, marketing and the production process are parts of the Metropole Academy.
Places can be reserved and Tickets can be bought via the following link:
Published: Thursday October 6 2016