Tension rising for Grammy Awards ceremony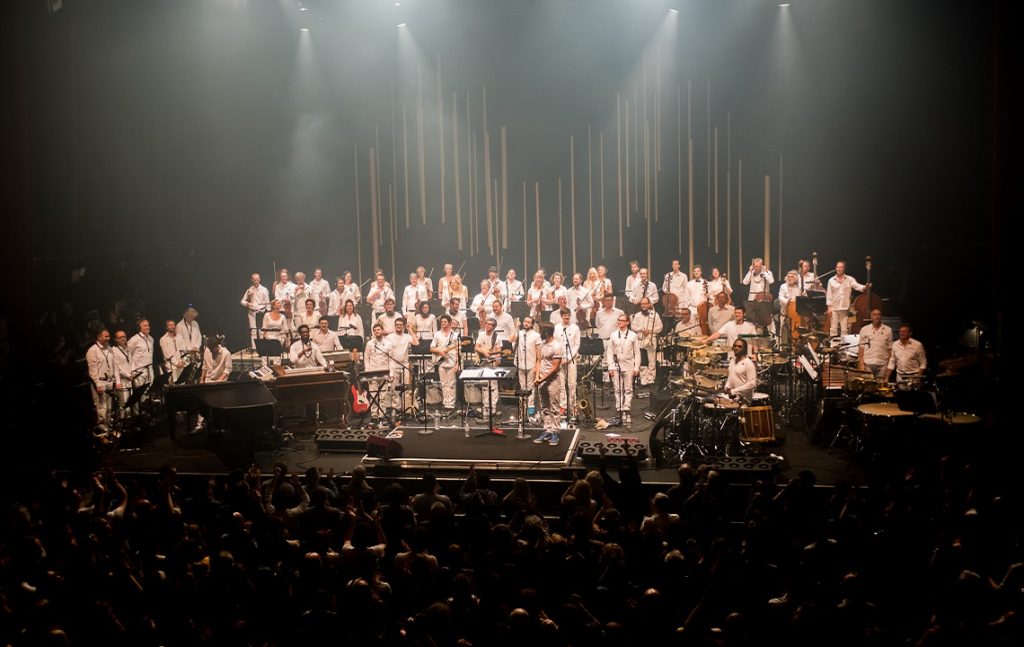 Monday 15 February is a very exciting day for the Metropole Orkest. Tonight between 21.30 and 00.30 hour it will learn if it will earn its third Grammy for the album 'Sylva'. Chief conductor Jules Buckley and Managing director Marc Altink will be at the ceremony in Los Angeles, the orchestra and its friends will watch the live-stream on a big screen in Hilversum. Everyone is welcome to attend in Muziekcafé Elling in Muziekcentrum van de Omroep.
Last year, the Metropole Orkest and American jazz formation Snarky Puppy recorded the album 'Sylva' live at the Energiehuis in Dordrecht. The nomination, the 17th (!) nomination for the MO, is listed in the Grammy category 'Best Contemporary Instrumental Album'. The music for 'Sylva' was composed and arranged especially for this production by bass player/bandleader Michael League from Snarky Puppy and Jules Buckley.
Marc Altink, managing director of the Metropole Orkest: "In my opinion this nomination is the most extraordinary in the history of the orchestra. It shows that the Metropole Orkest is amongst the best orchestra's in the world. In 2013 the Metropole Orkest became independent and at the same time we were confronted with a 50% cut in our subsidy budget. This project was one of the first innovative productions developed in this new structure and this Grammy nomination shows that the Metropole Orkest chose the right course. It's also a showcase for Dutch culture abroad, something of which we are all very proud of."
Michael League, band leader Snarky Puppy: "We've always dreamed of making an album with an orchestra. Sylva was a pet project- an opportunity to take a risk, challenge ourselves, and push a long-established format in different directions. To be recognized by the academy for this is overwhelming. Our heartfelt thanks go out to Jules Buckley and the musicians of the Metropole Orkest, an ensemble unlike any other I have ever seen. Their groove and spirit are the backbone of this album, and we're proud and grateful to have shared this experience with them."
Photos: Stella K.
Published: Monday February 15 2016