Max Boeree
Baritone Saxophone / Clarinet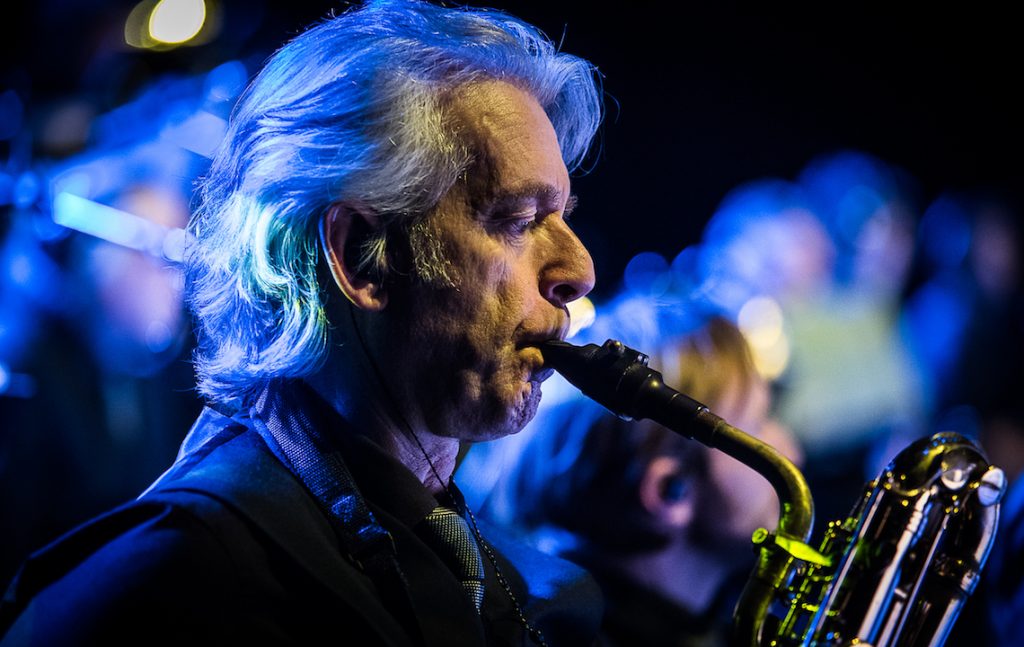 Max grew up in a musical family. His father was a saxophone player, and Max started playing the clarinet at a young age. He played in the Hoogoven Harmonie and started in 1987 with his studies at the Conservatory in Rotterdam with Saxophone as main course and clarinet, flute and piano as sub-courses. Since 1982 Max plays as a substitute in the Metropole Orkest. Next to that hey played in several orchestras and bands, of which Vara Dansorkest, orkest Harry de Groot, Ferry Wieneke, Klaus Weiss bigband en het Russisch Staatscircus.
His musical heroes are John Coltrane, Charlie Parker, Cannoball Adderley, Ronnie Cuber, Michael Brecker, Thad Jones, Lewis Bigband and Frank Sinatra.
Next to music recording and directing is a great passion of Max (he has his own website www.bigears.nl).