Metropole Orkest Cellos
Metrocelli
U bekijkt een pagina over een concert dat al heeft plaatsgevonden.
Klik hier om naar de actuele concertagenda te gaan.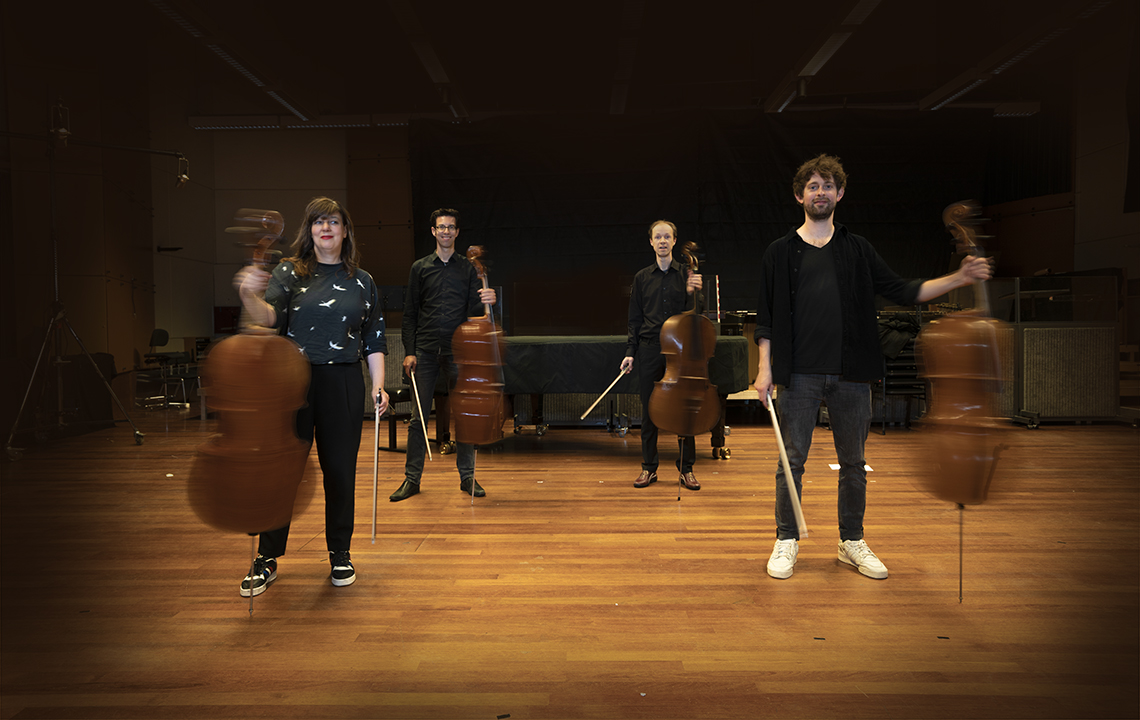 Joel Siepmann, Cello
Emile Visser, Cello
Annie Tangberg, Cello
Jascha Albracht, Cello
The Metropole Orkest Cellos – Joel Siepmann, Emile Visser, Annie Tångberg en Jascha Albracht – combine a broad musical taste and knowledge with a good dose of creativity and improvisation. The MO Cellos specialize in crossover and play classics from dance, pop and light classical music in self-written arrangements.
In the tradition of the Metropole Orkest, the cello group shows a versatile sound. Their album Metrocelli" was released in October. The album contains gems from the Metropole repertoire and a remarkable mix of classics from pop music in the broadest sense. From Dolf van der Linden to Nirvana.
Concerts
Fri 11 Feb, 8:00 pm
Goede Rede, Almere